Our school provides opportunities for students, staff and parents to know and celebrate our Catholic faith. This is done through the religious life of our school. Members of our community experience a rich liturgical and prayer life, celebration of the Sacraments, faith formation, social outreach activities, and opportunities to share faith with each other and with youth from other schools in the Archdiocese.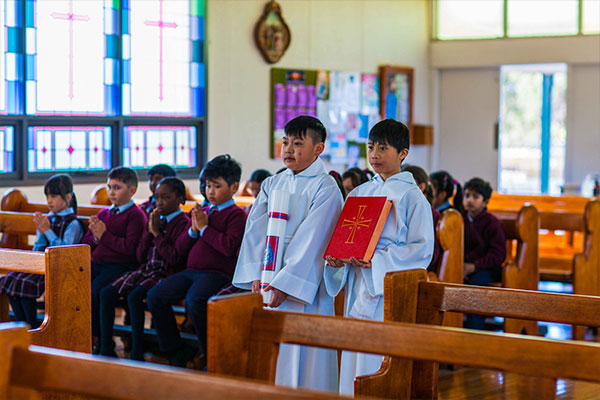 As a school community, Sacred Heart Catholic Primary School Villawood participates in weekly prayer assemblies led by each class on a rotational roster reflecting the Liturgical life of the Church and curriculum content in which the students study. Parents are actively involved in leading one prayer assembly each term.
Our parish priest regularly visits the classroom to assist with deepening the understanding and knowledge of all students around the Religious Education curriculum.